Do you need some time for yourself? 
Are you feeling overrun, but a weekend retreat is not in the budget?
Do you need some inspiration to take your healthy lifestyle to the next level?
Do you struggle with overcoming resistance to healthy eating?
Are you looking to give your body some love and nourishment? 
If you answered yes to any of the above questions then this day-long retreat is for you! On January 2nd, I'll be hosting a retreat in my home town of Rothesay, NB where we'll to spend a day pampering your bodies with gentle and restorative yoga practices, educating your minds with a live cooking class and food demo, and soothing your soul with a lifestyle workshop designed to give you all the tools you need to meet your healthy living goals.
The yoga classes are designed for all levels students, no experience required! We'll take it slow and use gentle poses and stretches to open our bodies and hearts to the possibility of living our best life. This entire day is designed to either kickstart your lifestyle journey or be the inspiration you need to take your healthy habits to the next level. I'm so looking forward to spending the day surrounded by wonderful people, supporting and encouraging one another to take the next step on our life's journey. I hope to see your beautiful faces soon!
Schedule: 
10:00-10:30am—Introductory Welcome Circle
A chance to meet one another and share who you are & what brought you here
10:30am-11:30am—Gentle Yoga Flow
This practice is designed to gently open up our bodies, hearts, and minds for a day of learning, growth, and nourishment. We'll awaken to our physical possibilities and become receptive to a new life, body, and practice.
11:45am-1:15pm—Simplify Your Life: Easy Meals & Snacks On the Go!
This workshop includes recipes, handouts, demos, and samples of delicious and super simple meals you can prepare in under 30 minutes to make your life easier and your body healthier!
We'll also talk about, demo, and taste some delicious snacks to whip up so you can make healthy eating on the go a breeze!
1:15pm-2:15pm— Nutritionist & Participant Prepared Lunch
We'll be enjoying the fruits of our previous labour from the workshop, which includes:

Seasonal Quinoa Salad
Zucchini Noodles w/ Cashew Alfredo
Sensational Soup (this one will be a surprise depending on what's freshest at the market!)
Chocolate Dipped Chewy Ginger Granola Bars
2:30pm-3:30pm—Overcoming Resistance to Healthy Eating Talk
This talk will look at some of the most common issues surrounding our tendencies to self-sabotage our healthy eating plans. We'll look at what they are and how we can overcome them using mindfulness and gentleness.
We will also talk about the best foods for healing our bodies and which foods should be avoided in order to achieve and maintain vibrant health.
3:30-4:45pm—Restorative Yoga
This practice is designed to help you enter into a deep state of relaxation and release so that your muscles and mind have the chance to rest and repair.
5:00pm-5:30pm Closing ceremony
We'll finish up the day by sharing some of our realizations, highlights, and steps we'll be taking post-retreat to bring our healthy lifestyle goals to fruition.
What's Included:
2 Specially Designed Yoga Classes
Investment: $100 
Please email caitliniles@live.com if you prefer to do Interac E-Transfer.
Date: Saturday January 2nd 10 am to 5:30 pm 
Location: Our Lady of Perpetual Help Parish Hall
Please wear loose fitting, comfortable clothing.
You will also want to bring:
Water bottle
Yoga mat
Blanket
Bolster or pillow (optional, but highly recommended for maximum relaxation)
Tupperware or mason jars (in case there are leftovers!)
Meet Your Host!
Caitlin Iles, MA, CNP, CNE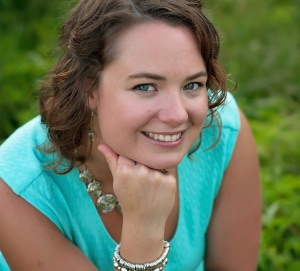 Holistic & Culinary Nutritionist 
Cait Iles is Certified Nutritional Practitioner and Culinary Nutrition Expert with a keen interest in keeping up to date on the latest and greatest in nutrition and wellness research. I'm so passionate about helping my clients feel happier, more energetic, and totally in love with their lives because I've been on the other side and know that there's more to life than aches, pains, and fatigue. In my practice I assimilate the latest research with time-tested, evolution-based nutrition concepts to help my clients achieve the boundless energy, glowing skin, and healthy bodies that they've always thought were beyond their reach. My mission is to help my clients change their relationships with food, so they can create their healthiest bodies and their most fulfilling lives.