BONJOUR & WELCOME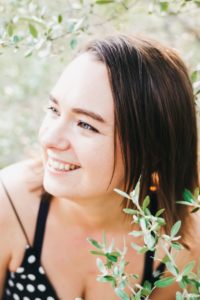 Hello everybody! Thanks for stopping by.
Caitlin Iles is a Holistic & Culinary Nutritionist and Yoga teacher who focuses on healing the body through gentleness, self-compassion, the latest nutrition research, and time-tested, evolution-based dietary concepts.
Her mission is to help her clients change their relationships with food, so they can create their healthiest bodies and their most fulfilling lives.
Creating space for healing at wellness retreats, cooking classes, and live talks is her passion.
She has written for publications such as Mind Body Green, Herb Affair, The Hearty Soul, and ALOHA Way Magazine.
Caitlin Iles
Check out my Most Popular Posts!