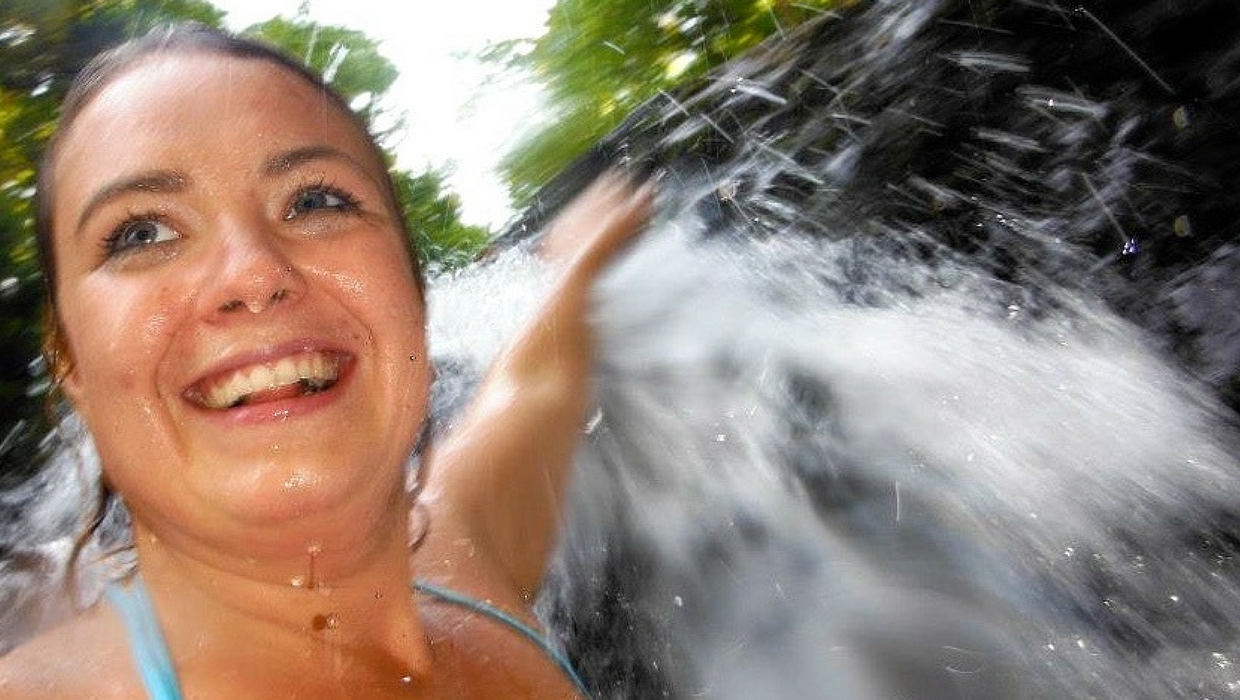 Caitlin Iles is a Holistic & Culinary Nutritionist and Yoga teacher who focuses on healing the body through gentleness, self-compassion, the latest nutrition research, and time-tested, evolution-based dietary concepts. In 2015 she won the Bright Almond Practitioner of the Year Award and has worked as a Program Coach at the Academy of Culinary Nutrition since September 2015.
Her mission is to help her clients change their relationships with food, so they can create their healthiest bodies and their most fulfilling lives. Creating space for healing in one-on-one coaching sessions, online group challenges, at wellness retreats, yoga & cooking classes, and live talks is her passion!
She has written a free E-Book and created a free 7-Day Meal Plan designed to help you kickstart your healthy living journey:
Stop Self-Sabotage: Overcoming Your Resistance to Healthy Eating Workbook
7-Day Anti-Inflammatory Meal Plan & Shopping List
She has written for publications such as Mind Body Green, Herb Affair, The Academy of Culinary Nutrition, The Hearty Soul, and ALOHA Way Magazine.
A Little Bit More About Me
I passionately believe that in order to get and stay well, you first must love and accept your body just as she is. Only once you treat yourself with the compassion often reserved for your loved ones will true healing take place. From that place of loving kindness I have developed scientifically sound nutrition and lifestyle programs that will help you feel vibrant, energetic, youthful, healthy, and blissed out in no time!
I have struggled with binge-eating, purging, anxiety, depression, and overall ill-health and weight gain in the past (you can read all about it right here!). Through years of dietary and lifestyle experimentation I have finally discovered simple and effective techniques that will help you lose the bloat, fatigue, inflammation and self-sabotage that is keeping you puffy and sick. With my guidance you too can wake up every day energized and excited to see what new adventures are coming your way!
Interested in working together? Check out my Private Coaching Packages to find your perfect fit!
Education and Certificates:
• Acadia University: Bachelor of Arts, Honours English (2009)
• University of Saskatchewan: Masters of Arts in English (2011)
• Institute of Holistic Nutrition: Applied Holistic Nutrition, First Class Honours (2013)
• The Academy of Culinary Nutrition: Certified Culinary Nutrition Expert (2012)
• Renew Life: Digestive Care Advisor (2013)
• Enzymedica: Certified Enzyme Expert (2013)
• Josh Gitalis: Advanced Clinical Focus- Neurology & Mental Health (2015)
• Fundamentals of Fermentation (2019)
• Progressive Certified Product Expert (2019)
A Few of My Favourite Things:
• Eating, cooking, and creating deliciously healthy recipes.
• Woodland and river walks
• Yoga… hot, vinyasa, indoors, outdoors, and sloth style
• Swimming, laps and leisure
• Reading, mostly nutrition, fantasy, Can Lit, and Aboriginal Lit.
• Sushi. All the sushi.
• Horses and riding.
• Skiing… nothing tests your boundaries, makes you confront your fears, or is more freeing than barreling head first down the side of a mountain.