SPECTACULAR SOUPS, SAUCES, & SIDES COOKING CLASS
I firmly believe that most food is merely a vehicle for delicious sauces. In this cooking class you will learn some simple soups and sauces that you can batch cook and have to eat throughout the week. You can make these healthy recipes on a Sunday and be set for the week with different healthy snacks and main courses. You can also freeze everything and have them as go-to goodies for times when life gets a little too hectic.
The handout from this cooking class will contain tons of helpful tips on how to save time in the kitchen so that you can have healthy fast food on hand all the time. BONUS: You will also get a tutorial on how to use my very favourite piece of time saving kitchen equipment: THE INSTANTPOT!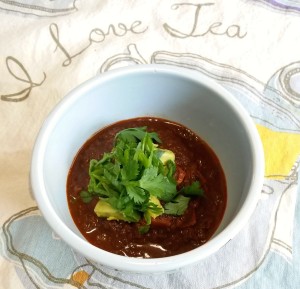 In this cooking class you will be making:
• Seasonal Soup: Based on availability of seasonal vegetables
• Hearty Tomato Sauce w/ Spaghetti Squash
• Carrot, Beet, & Apple Slaw
• Citrus Balsamic Vinaigrette
• Roasted Red Pepper & Garlic Baba Ganoush
• Lemon Sesame Flax Crackers
Location: nela's kitchen, 157 Hampton Rd. #500, Rothesay, NB
Specifics: This simple, healthy lifestyle cooking class is for up to 10 people and runs for approximately 2 hours. All groceries, aprons, and specialty equipment will be provided. Please bring Tupperware or mason jars for leftovers.
Investment: $50/pp 3 SPOTS LEFT!!
Date: November 25th, 2019
Time: 6:30pm to approximately 8:30pm