SENSATIONAL SMOOTHIES & HEALING ELIXIRS WORKSHOP
This demo style kitchen workshop will teach you all about how to incorporate liquid nutrition into your diet to boost your nutrient intake and build healthy, glowing skin from the inside out. You will also learn all about the power of various herbs; superfoods such as chia seeds, maca, and match tea; and healing fats such as coconut oil and ghee, in creating a sustainable and delicious diet.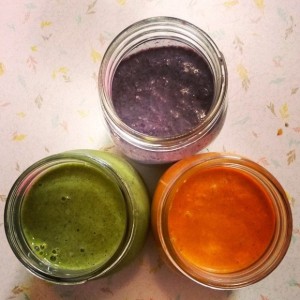 In this smoothie making class you will learn how to make:
• Turmeric Tonic 
• Magical Matcha Maca Latte 
• Healing Hot Chocolate
• Spiced Pumpkin Pie Smoothie 
• Simple Superfood Smoothie
• Summer Strawberry Soother
• Beta Blast Skin Soothing Smoothie
• Glowing Goddess Green Smoothie
Everyone will leave with a handout full of information and smoothie recipes and get to sample all of the delicious and nourishing goodies that will be made. 
Specifics: This class on making superfood smoothies & drinks is for up to 14 people and runs for approximately 2 hours. All groceries and equipment will be provided.
Investment: $50/pp
Date: Currently Booking Private In-Home Classes!
Time: You Decide!