JOIN US SATURDAY MAY 8TH AND MAY 22ND, 2021 
This series of music flow yoga classes is great for body, mind, and soul! It is designed for those with a basic or beginner yoga experience (don't worry- there will be lots of pose options and clear guidance!). We will focus on having fun with our practice whilethe music helps carry us from pose to pose. Come enjoy the beauty of the Market Square Atrium as we practice and move together. Bring some friends, hit the mat, and then head to your favourite boardwalk restaurant for a delicious post-yoga brunch!
This class provides gentle, clear guidance through a simple yoga sequence with an emphasis on deep breathing and gently held postures. There is a focus on wellness through physical alignment, improved balance, increased flexibility, and mental relaxation. Each class will end with a short meditation or guided relaxation to help you leave the class feeling strong, relaxed, and ready for the rest of your day!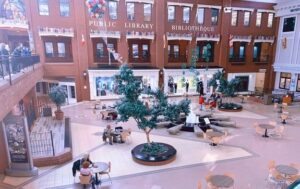 Dates: Saturday May 8th and Saturday May 22nd, 2021
Time: 10:30am to 11:30am ADT

Location: Market Square Atrium, Uptown Saint John
Investment: $10/class you can sign up for one or both! In honour of Mental Health Month 10% of gross proceeds will be donated to the Canadian Mental Health Association of NB!
Email caitliniles@live.com to pay via e-transfer or sign up for one or both classes below via PayPal.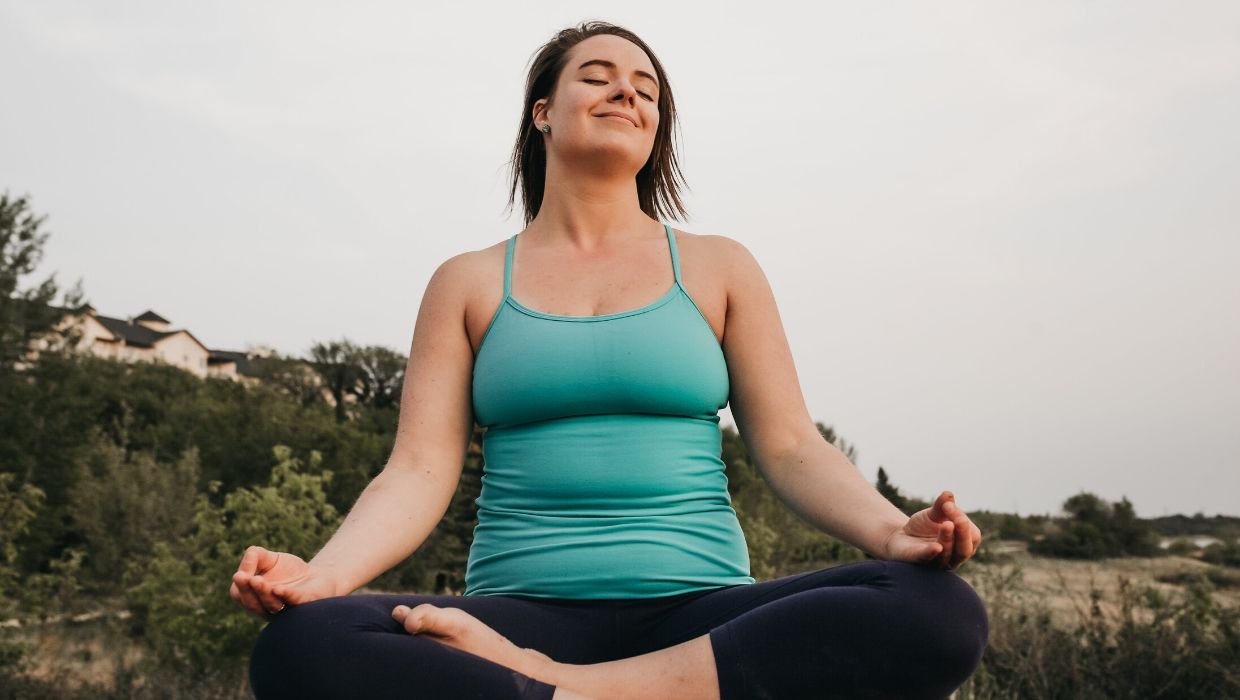 Caitlin completed her YTT with One Yoga's Living Yoga School in addition to completing a Yoga Alliance Certified Vinyasa Yoga for Youth teacher training that taught her the benefits of this practice for all ages and abilities. She is also a Holistic Nutritionist who believes that the healing power of food can be synergistically supported by a consistent yoga practice.
Her first real yoga class was a mat-to-mat packed hot practice for which she was definitely not prepared, but with which she fell in love instantly. From that point on she was hooked as this practice taught her the value of self-reflection, stillness, love, patience, and compassion towards herself and others. 
Her current favourite styles to teach and practice are sloth (restorative) yoga and vinyasa flow. She believes that the benefit of a consistent yin practice gives her students the tools necessary to turn off their fight or flight response, to practice self-soothing habits, and to connect with their bodies on a deeper level creating the foundation for a loving relationship with one's self and one's community. 
She loves to create space for healing at wellness retreats, yoga & cooking classes, and live talks in her community.